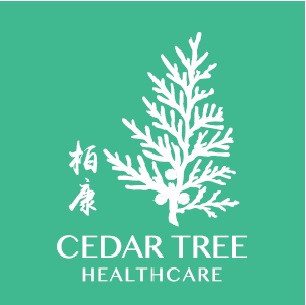 Hong Kong-based insurance broker Swiss-Sure Company Limited continues its long term involvement with worthwhile causes by affirming its support of the Hong Kong health and wellness NGO, The Wellbeing Society.
Ever since its establishment in 1988, Swiss-Sure as a company has been characterized by its support for charity. A great example is looking back at how the company celebrated its 5th year of operations; donating money to the world's only charity flying eye hospital, Orbis.  A few years later in 2001, a team from the Company travelled to Hoa Hai in northern Vietnam to attend the official opening of a school which Swiss-Sure had sponsored the construction of.
Swiss-Sure over the last few years has been supporting the work of a number of worthwhile local HK charities including the Chung Shak-Hei (Cheung Chau) Home for the
Aged as well as drug rehabilitation and youth oriented support and development groups.
Following Swiss-Sure's recent partnership with Cedar Tree Healthcare & Medical Advisors the company has a new worthwhile cause to support. Established in 2015 by Cedar Tree's company management, The Wellbeing Society (TWS) is an organization focused on arranging health-related activities and education for the less-well off in our society.
Swiss-Sure is ve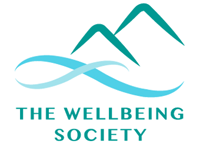 ry happy with its partnership with Cedar Tree and its support of The Wellbeing Society, as the company feels that the work of Cedar Tree and the NGO are very much in line with our guiding principles and also our core business including international private health insurance and also Hong Kong life insurance.
We have already assisted in a number of both fund raising and charitable activities for The Wellbeing Society including arranging health talks with dietitians at companies and in turn using the funds generated from those events to put on positive events for the underprivileged. We see a lot of good coming out of the work of The Wellbeing Society and look forward to continued partnership with TWS in the future.
About Swiss-Sure: Swiss-Sure is a fully independent, international insurance broker with its headquarters located in Hong Kong. Swiss-Sure has been providing insurance advisory, brokerage and associated intermediary services to expats, professionals and corporate clients in Asia since 1988.
Swiss-Sure specialises in providing a wide array of insurance-related services offering individual and corporate health insurance; general insurance; life insurance and business insurance; comprising in- and out-patient medical, travel, golf, home and contents, marine & yachting plus many others.
About The Wellbeing Society: Founded in 2015, The Wellbeing Society is a charity dedicated to promoting health and wellbeing across the population of Hong Kong. Our fundraising activities include organizing and arranging health-related activities in Hong Kong for corporates and businesses for a cost and in turn taking the proceeds raised from those activities and arranging health and wellbeing-related activities for those less well off in our society.
Facebook: The Wellbeing Society
https://www.facebook.com/The-Wellbeing-Society-1585624588345489/
About Cedar Tree Healthcare & Medical Advisors: Cedar Tree is a medical imaging and health check centre committed to the highest quality of health check and reporting. Our ethos of commitment to quality and individual attention is underpinned by a dedication to healthy living and illness prevention.
Cedar Tree's pledge is that we operate with the highest standards of ethics, and are committed to offering our valued clients a tailored health screening service comprising precise testing and results reporting, quality feedback and detailed follow-up.