Source: Swiss-Sure Media
February 15, 2018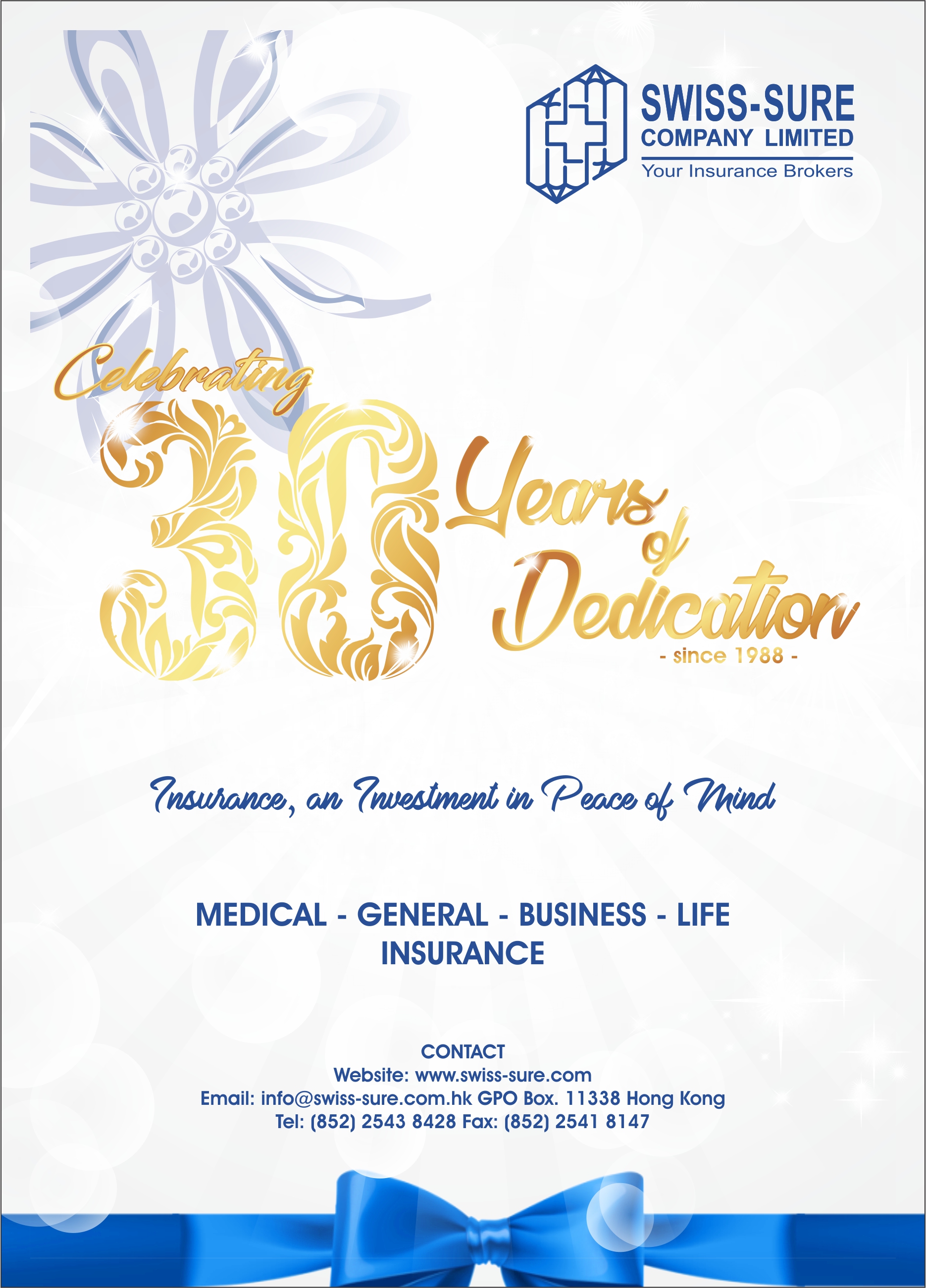 – Understand before you buy…
When Richie discovered his company's plans to cut costs by down-grading their health insurance, he immediately thought of his wife Michelle and their plans to have another baby. They had relied on the corporate plan for the birth of their first child and were planning on doing the same next time around.  Knowing that maternal benefit was to be cut, Richie and Michelle scrambled around for private health cover to replace the lost benefit.
They contacted a health insurance company referred to them by a friend and immediately bought a policy direct. One month later they were pregnant. When they contacted the insurance company to inform them of the situation, they were quickly informed that they would not be covered.
They had been so fixated on quickly securing the plan as they were currently trying for a baby that they never took the time to understand that health insurance plans will almost always have some form of waiting period before you can utilise the maternity portion of your health insurance plan. They had thought that they were to be covered, when in fact they had just bought a policy for nothing.
Moral of the Story: Understand the details of what you are buying before you take the plunge. Swiss-Sure – Your Insurance Brokers – are here to help you understand the fine details of your planned insurance purchase.
– Think outside the box…
Elsa was in the middle of a three month back-packing trip around South East Asia following her graduation from university. While visiting an elephant sanctuary in northern Thailand her DSLR camera went missing – presumed stolen.
She had taken out travel insurance prior to her trip and was aware that she needed to try to file a report at a police station for formal documentation to enable her to make a claim for the loss against her insurance. However, since she was in a rural location with no nearby police station to report the loss to, she gave up, thinking it would be impossible to make claim for the stolen camera.
What she, however, neglected to consider, were other potential sources of evidence for the loss; such as reporting the loss to her hotel, travel agent, tour guide or even her airline.
Moral of the story: think outside the box when seeking evidence to claim for loss or theft on your travel insurance. A police report may not be possible to obtain, however, there may be another party to report the incident to.
– Off balance, but on guard…
It was a beautiful sunny day in Bangkok. Richie had just finished his first week of work after relocating to Thailand. In the last 6 years he had been posted to Jakarta, Shanghai and Ho Chi Minh City and was enjoying his first weekend off following his latest move.
He had just jumped onto the back of a departing bus, which at that precise moment had begun to depart, catching Richie off balance and sending him falling to the pavement below. He broke his shoulder and arm in 3 places. Fortunately, with all the international travel that Richie faced 6 years ago, he had taken out a comprehensive in and out-patient International Private Medical Insurance (PMI) policy before he began his work overseas. As a result he received the best treatment and rehabilitation that Bangkok had to offer.
Moral of Story: Wherever Richie was posted to or travelled he was certain that if anything unforeseen were to happen, he would be assured of the best possible treatment and support, no matter the location.
Do you consider insurance to be mystifying yet unavoidable part of life? Does an insurance policy look like some kind of alien scripture to you? Or have you been told insurance is a scam to part you from your hard-earned cash? If you find yourself agreeing to some or all the questions, then don't worry you are not alone.
May I first introduce myself; yours truly is your everyday student bathing in the joyous and relatively carefree cradle of university. However, with the daunting prospect of graduating, finding my career and hopefully functioning as an independent adult looming around the corner; one has to think about some essential yet previously ignored part of life. Coincidentally, I have entered an insurance broking company as a summer intern and with all the questions and/or misconceptions about the industry in mind, I seized the opportunity to clear my queries and summarized my experience into short pieces which would hopefully be of use to you, my reader.
The first nugget of information I would like to share is related to the first point of contact when choosing any insurance, the insurance intermediary. Some eagle eyed readers might have spotted that the writer is interning at an insurance broking company and wondered "What is the deal with an insurance broking company, isn't insurance sold by agents?" and you would be right about the two types of insurance intermediary. Both are professional and qualified persons or organizations seeking the perfect policy for their customer's need. The difference between the two is who the intermediary represents; where companies are represented by agents, brokers represent the interest of the customer.
"What difference does it make?" you might ask yourself.
MARKET KNOWLEDGE
"Would companies provide their agents with better polices?" The answer would be NO. It is in insurance companies' interest to sell as many policies as possible, therefore they could offer brokers equal if not more competitive product premiums to brokers, in order to stand out from the rest of the offerings in the market. In addition brokers will have knowledge of the different policies and prices offered in the market and be able to help you compare insurance product A from B.
VARIETY
When you buy from an agent representing just one company, or just a small handful of companies, you become restricted to the products provided by the small pool of insurance companies which they represent. Although the agent might try their best to provide options from their limited selection of insurance providers, unfortunately they will always be restricted in what they can propose to a potential client and may be unable to properly fulfill your needs.
In contrast, a broker is not bound to solely offer the products offered by just one company or a limited number of companies. She or he can seek out product offerings from a wide range of insurance providers so as to find the one policy that truly fits your needs.
CUSTOMER SERVICE
Additionally, returning customers are the lifeline of any insurance brokerage and it is in their interest to assist their clients with all their insurance needs, including in guiding them through the claims process, in the case that they need to make an insurance claim.
ABILITY TO LEVERAGE INDUSTRY RELATIONSHIPS
Furthermore, since brokers represent a number of clients, they find themselves in a position which enables greater (effectively collective) bargaining power when dealing with insurance companies. This is an added benefit that clients often overlook; that is when purchasing through an agent, one becomes a direct client of the insurance company, while when you purchase through a broker you become a client of that broker along with all the other clients of that broker and insurance companies recognize and respect this fact.
– Left Unprotected…
When John Smith first started as an expat in Hong Kong, his company offered him complete in & out medical insurance covering his every possible need. As a result, he did not take out any medical insurance. Unfortunately, he was diagnosed with coronary heart disease one month before he left his current job for a new company.
While his insurance at his current company covers all expenses for the required treatment, due to the diagnosis being dated prior his move, he is not entitled to the new company's medical insurance policy and has to take on the cost for his condition once the job at the new company starts. If he had taken out a high excess and relatively low premium medical insurance policy to supplement the company's insurance this difficult situation could have been avoided.
Moral of Story: Never leave yourself unprotected, always prepare a back-up plan.
– The Tripping Tree…
A petrol head recently added two cars to his collection. One of them is an everyday work horse kind of family saloon while the other one is a gorgeous Italian sports car. He took out insurance on both of them, however, he only took out comprehensive insurance for his favorite sports car, while choosing a minimum third party insurance for the family saloon. Rather unfortunately, when a typhoon hit Hong Kong last week, both vehicles were totally written off by a fallen tree when parked outdoors.
While the sports car received a full payout, he had to absorb the replacement cost of the saloon completely.
Moral of the story: Expect the unexpected; although it may have seemed overkill at the time to go for the premium product initially, life trips you up when you expect it the least.
-Typhoon Trouble…
Tam and Smith are looking forward to their 10 years' anniversary getaway to Thailand. To their horror, typhoon Kai Tak is hitting Hong Kong on the day of their travel. With this knowledge, they immediately take out travel insurance; in the hope of covering their losses due to cancelled flights and lost hotel bookings. In the end the insurance policy wouldn't payout – the insurer declined the claim – although it was clearly stated in the terms that travel disruption due to typhoon is covered.
Long story short, the principal of insurance is to provide protection against the possibility of particular losses (risk), therefore any risks guaranteed prior to the purchase of the insurance (in this case the impending typhoon) meant that no payout would be available. Had the couple took out travel insurance before typhoon was certain, they would have been protected by the policy, unfortunately they were not in this case.
Moral of the story, guard yourself from any risk before it becomes imminent.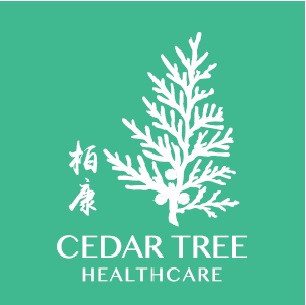 Hong Kong-based insurance broker Swiss-Sure Company Limited continues its long term involvement with worthwhile causes by affirming its support of the Hong Kong health and wellness NGO, The Wellbeing Society.
Ever since its establishment in 1988, Swiss-Sure as a company has been characterized by its support for charity. A great example is looking back at how the company celebrated its 5th year of operations; donating money to the world's only charity flying eye hospital, Orbis.  A few years later in 2001, a team from the Company travelled to Hoa Hai in northern Vietnam to attend the official opening of a school which Swiss-Sure had sponsored the construction of.
Swiss-Sure over the last few years has been supporting the work of a number of worthwhile local HK charities including the Chung Shak-Hei (Cheung Chau) Home for the
Aged as well as drug rehabilitation and youth oriented support and development groups.
Following Swiss-Sure's recent partnership with Cedar Tree Healthcare & Medical Advisors the company has a new worthwhile cause to support. Established in 2015 by Cedar Tree's company management, The Wellbeing Society (TWS) is an organization focused on arranging health-related activities and education for the less-well off in our society.
Swiss-Sure is ve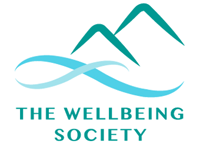 ry happy with its partnership with Cedar Tree and its support of The Wellbeing Society, as the company feels that the work of Cedar Tree and the NGO are very much in line with our guiding principles and also our core business including international private health insurance and also Hong Kong life insurance.
We have already assisted in a number of both fund raising and charitable activities for The Wellbeing Society including arranging health talks with dietitians at companies and in turn using the funds generated from those events to put on positive events for the underprivileged. We see a lot of good coming out of the work of The Wellbeing Society and look forward to continued partnership with TWS in the future.
About Swiss-Sure: Swiss-Sure is a fully independent, international insurance broker with its headquarters located in Hong Kong. Swiss-Sure has been providing insurance advisory, brokerage and associated intermediary services to expats, professionals and corporate clients in Asia since 1988.
Swiss-Sure specialises in providing a wide array of insurance-related services offering individual and corporate health insurance; general insurance; life insurance and business insurance; comprising in- and out-patient medical, travel, golf, home and contents, marine & yachting plus many others.
About The Wellbeing Society: Founded in 2015, The Wellbeing Society is a charity dedicated to promoting health and wellbeing across the population of Hong Kong. Our fundraising activities include organizing and arranging health-related activities in Hong Kong for corporates and businesses for a cost and in turn taking the proceeds raised from those activities and arranging health and wellbeing-related activities for those less well off in our society.
Facebook: The Wellbeing Society
https://www.facebook.com/The-Wellbeing-Society-1585624588345489/
About Cedar Tree Healthcare & Medical Advisors: Cedar Tree is a medical imaging and health check centre committed to the highest quality of health check and reporting. Our ethos of commitment to quality and individual attention is underpinned by a dedication to healthy living and illness prevention.
Cedar Tree's pledge is that we operate with the highest standards of ethics, and are committed to offering our valued clients a tailored health screening service comprising precise testing and results reporting, quality feedback and detailed follow-up.
Life insurance can be one of the most complex and confusing types of insurance products available to individuals and groups of people. Insurance brokers Swiss-Sure Company Limited offer advice on the myriad of life insurance options that are available to individuals in the Hong Kong insurance market. Life insurance comes with a number of different structures, quite often with investment-linked aspects.
While the Hong Kong insurance market will offer a number of options to consumers, we at Swiss-Sure like to focus on introducing our clients to Term Life Insurance, a straight forward type of life insurance product.
This type of insurance provides life protection coverage for an insured person for a specified period of time (five, ten, fifteen years). The sum insured is payable if death occurs before the expiry date of the policy, or in some cases a certain amount of the insured amount will be released if a terminal illness is contracted or type of trauma experienced. It is a straightforward insurance policy to protect your loved ones in the case of an unwelcome circumstance.
The annual premium for such a policy can be in the range of 0.1% of the insured sum. So, for example, HKD 7,000 or HK$ 8,000 for a HK$ 7 to HK$ 8 M policy. Swiss-Sure can offer you and your family advice on this type of policy and the insurers that offer these type of products to the market.
As an insurance broker we work with a number of different insurers and have first-hand experience in the claims processing and working practices of different insurance companies. This experience enables us to offer valuable advice to both our new and long-term clients and allows us to better inform our clients before they make any commitment on a product.
Australia's ABC television's 4 Corners programme, with Fairfax media, recently ran an investigation into the Commonwealth Bank's insurance wing CommInsure. The investigation, entitled "Money for Nothing" showed, according to the producers of the show, how "CommInsure uses unscrupulous tactics to take consumers' money and avoid insurance payouts, leaving customers paying money for nothing at the most difficult moment of their lives."
The below url offers a link to the programme:
http://www.abc.net.au/4corners/stories/2016/03/07/4417757.htm
This very interesting investigative news programme offers a number of examples of people in Australia being let down in their hour of need when they were expecting insurance payouts to enable them to be financially supported as they fought various health issues or ailments.
While this example is specific to Australia, it does serve as a warning for people to take the opportunity to talk to insurance brokers with experience in the life insurance market in Hong Kong and elsewhere, before they take out an insurance policy that doesn't serve the purpose for why it was taken out in the first place.