Charitable
Swiss-Sure, as well as staying in close contact with the business community in Hong Kong and elsewhere in Asia, seeks to work for the betterment of the society in which we live. Swiss-Sure currently supports the work of a number of worthwhile local HK charities including the Chung Shak-Hei (Cheung Chau) Home for the Aged (the largest employer on the island of Cheung Chau- with over 300 elderly residents) as well as drug rehabilitation and youth oriented support and development groups.


Chung Shak-Hei (Cheung Chau) Home For The Aged Ltd.


Hong Kong Association of Youth Development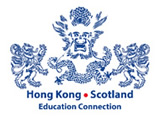 Hong Kong – Scotland Education Connection


Junior Police Call (JPC)


The Society for the Aid & Rehabilitation of Drugs Abusers
Educational & Exchange

Scotland China Education Network: The Scotland China Education Network, "SCEN", was founded in January 2006 to bring together individuals, The Hong Kong Scotland Education Connectionnational agencies and associations keen to promote teaching and learning of Chinese language and culture in Scottish schools. Swiss-Sure has been a strong supporter of this group over the years and one of the Swiss-Sure team has a seat on the board of SCEN.
HK – Scotland Schools Exchange Programme: Each year in October Swiss-Sure sponsors a group of pupils from Morrison's Academy in Scotland to travel to Hong Kong to race the Raleigh Challenge – Wilson Trail. Later in the month Swiss-Sure sponsors a group of underprivileged Hong Kong pupils for a return visit to the Scottish school. The entire exchange programme is centred around raising funds for charities in both Hong Kong and Scotland- with all children justifying their acceptance to the programme through personal charitable fund raising efforts.
Affiliations & Membership
Swiss-Sure has involvement in, affiliation with and membership of a number of committees, associations and chambers of commerce in Hong Kong. The team is fully dedicated to staying connected to the local business and general communities as best it can and finds that participation in such groups can be very fulfilling.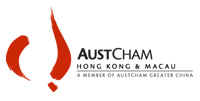 Australian Chamber of Commerce


Cheung Chau Chinese Chamber of Commerce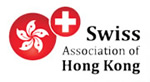 Swiss Association of Hong Kong


Swiss Chamber of Commerce
Sporting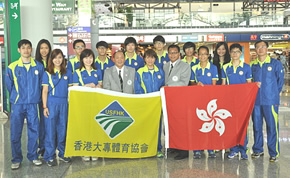 University Sports in Hong Kong: Swiss-Sure have been a firm supporter of university sports in Hong Kong for a number of years now. The Company began supporting The University Sports Federation of Hong Kong in 2011 and in 2013 Swiss-Sure went a step further in its support of university sports with its sponsorship of the Hong Kong team at the 27th Summer Universiade university games in Kazan, Russia.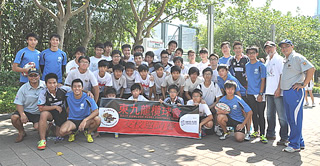 East Kowloon RFC: Swiss-Sure has been a proud supporter of the East Kowloon Rugby Football Club since 2008. EKRFC are a rugby team based in the east Kowloon area of Hong Kong with a focus on developing the sport of rugby amongst the local community in Hong Kong, particularly the Kowloon and New Territories areas of the city.
Swiss XI Football Team: Commencing with sponsorship of the Swiss XI in 1996, this is one of the longest standing partnerships that Swiss-Sure has had in the community. The Swiss XI have been very successful over the years, competing at the highest level of HK amateur football in the top division of the Yau Yee League.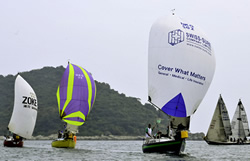 Yachting: Swiss-Sure recently struck up an agreement with The Ruffian Association of Hong Kong to provide support for an upcoming international sailing competition planned for March 2015 in Hong Kong- a Hong Kong-Ireland Interport competition. Yachting is a relatively new area of interest for Swiss-Sure, but the team are very happy to be associated with this upcoming event and the sport of sailing itself.